Discussion Starter
·
#1
·
Was underneath the Jag today checking out something when I looked up and noticed this...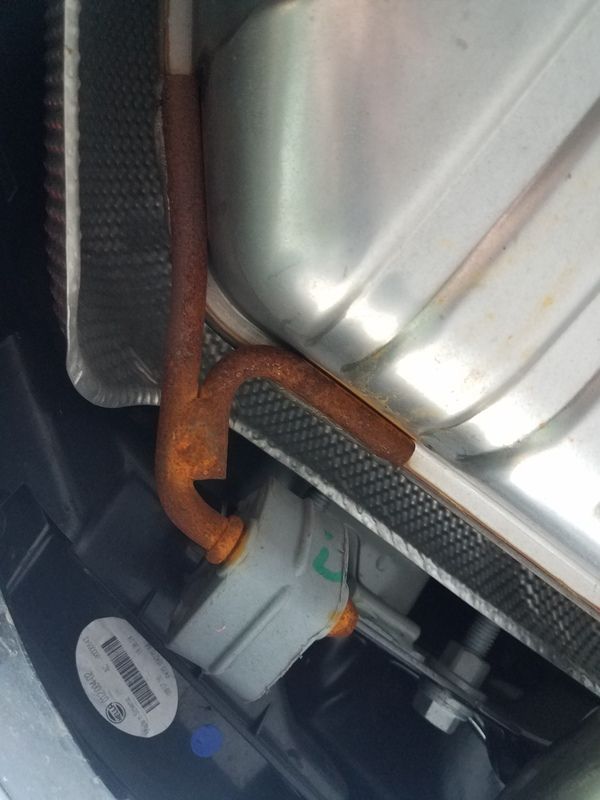 This one and the other hanger on the catback (stock by the way) on both sides are the only ones that are rusted. They seem like just plain carbon steel.
The others on the rest of the exhaust are fine...
Car is garaged kept and touch-less washed by me at home and only a few times at that. It mostly stays in the garage and is only taken out a couple times per month (less than 2700 miles on it since late September). I do stay a couple of blocks from the bay but never had this problem before even on my wife's 11 yr old vehicle we just sold.
That Quicksilver exhaust is looking mighty tempting right now !!! >