Senior Member
Join Date: Jan 2015
Posts: 116
(Thread Starter)
Ebony Black Jaguar F-Pace Pictures
---
Post pictures of your
Ebony Black
Jaguar F-Pace in this thread
Related F-Pace Picture Threads:
Senior Member
Join Date: Jun 2016
Location: Parrish, FL
Posts: 295
The only things not black on my wife's F-Pace are the rim centercaps (left them colored for some contrast) and the exhaust tips. This thing is menacing, and gorgeous, when you see it coming.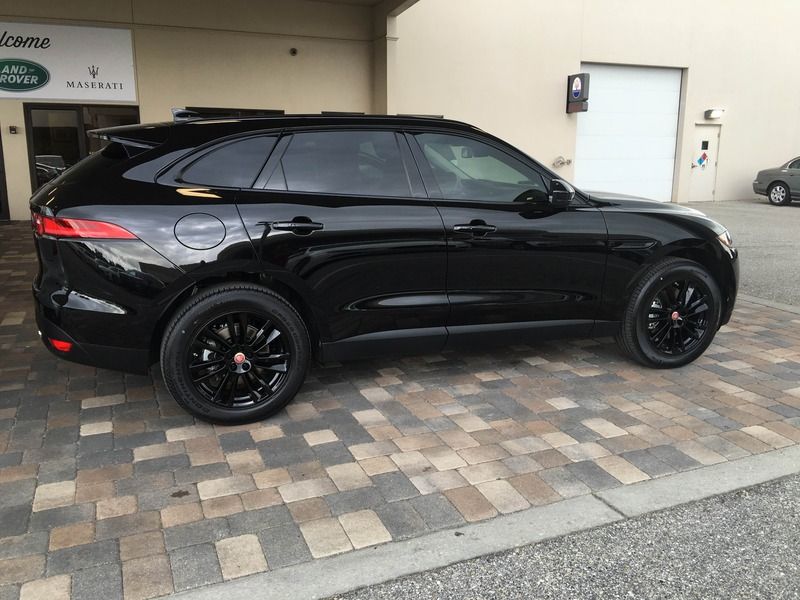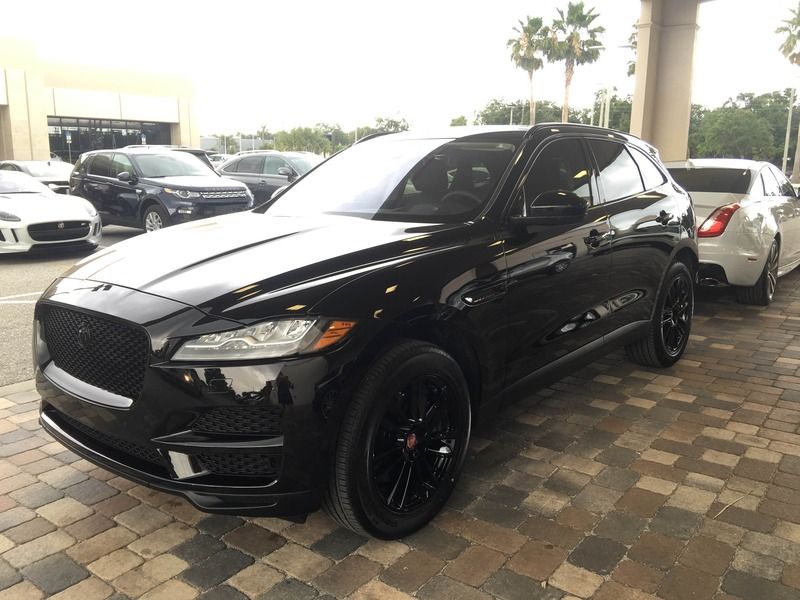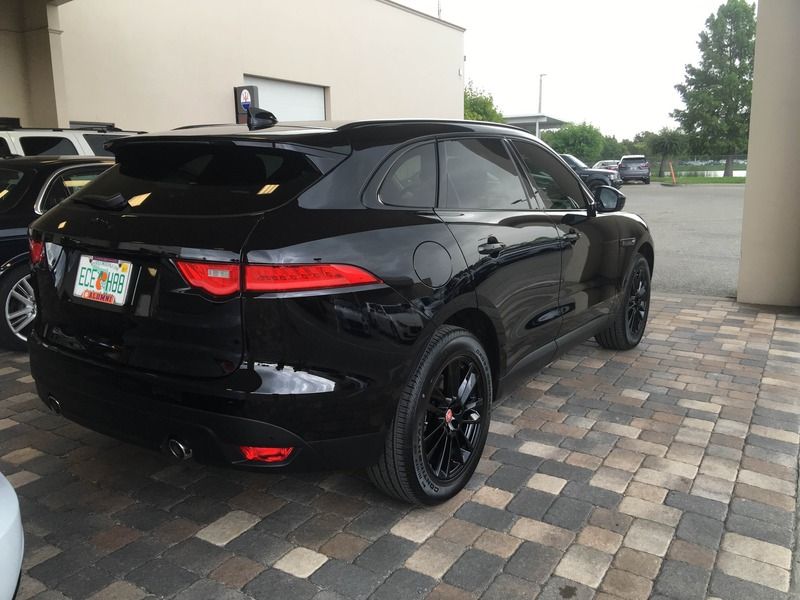 ---
2017 Ebony Black Jaguar F-Pace Prestige Jet & Latte//Black Package//Vision Package//Tech Package//Comfort Package//Tinted
2014 Estoril Blue Audi SQ5 Prestige
---
Last edited by Reckon; 06-20-2016 at

10:00 AM

. Reason: Update
Junior Member
Join Date: Aug 2016
Posts: 12
Ultimate black, 22 black double helix, black pack
Senior Member
Join Date: Dec 2015
Location: Toronto, Ontario
Posts: 536
The vehicles look very nice indeed, and all-black is certainly popular, but to me black hides all of the gorgeous curves and lines too much by eliminating the intended shadows and subtlety. Never mind trying to keep them clean
---
2017 F-Pace S First Edition
Caesium Blue
Junior Member
Join Date: Sep 2016
Posts: 1
Ebony F-Pace S with 22" Double Helix Wheels
---
Senior Member
Join Date: Oct 2015
Location: Pennsylvania
Posts: 1,890
I think I prefer the black on black on black. Very nice. Very menacing indeed.
---
2017 Jaguar F-Pace S First Edition - Caesium Blue w/Activity Key
Suntek Paint Protection Film - Full hood w/wrapped edges, full fenders w/wrapped edges, mirrors, front bumper w/grille pieces, rocker panels and headlights
Ceramic Pro full body + all windows + all four wheels
Senior Member
Join Date: Mar 2016
Location: Denver, Colorado, USA
Posts: 985
What a beautiful car!!! Very nice.
---
Rhodium Silver R-S, 20" Black Blades, Black Pack, Tech Pack, Lux Pack, AD, Activity Key
Wow, they all look guhddddddd!!!
---
R-Sport. Quartzite. Black 22" rims. Fully loaded. Now squeeky-free - Awesome!